Created in 2003, True Dungeon is a highly immersive escape room type game that allows players to experience a D&D-like adventure throughout a life-size, seven-room, walk-through environment. We are very excited to be working with best-selling author Patrick Rothfuss to present an adventure based in his literary world.
Not a true LARP, True Dungeon instead focuses on problem solving, teamwork and tactics while providing highly immersive sets and interactive props. Players may find themselves creeping down a dark passageway and entering a long-forgotten crypt. After dispatching a lurking guardian, players may have to solve a cryptic puzzle or find a secret door in order to find a wondrous treasure chest -- a chest that may hold a shocking surprise if not opened with care. It takes two hours to enjoy an adventure, and teams of ten players need only bring their imagination and quick wit. No prior D&D or gaming experience is needed. In fact, a party with an array of different experience levels usually does well. This is a perfect vehicle to have some non-D&D gamers experience the fun and thrills of live-action dungeoneering! Each year we provide thrilling two-hour adventures for thousands of gamers at various conventions across the country.
PAX West (August 30th - September 2nd, 2019)
Metropolitan Ballroom - Sheraton Grand Seattle - 1400 6th Ave - Seattle, WA 98101
CLICK HERE to see the teaser trailer!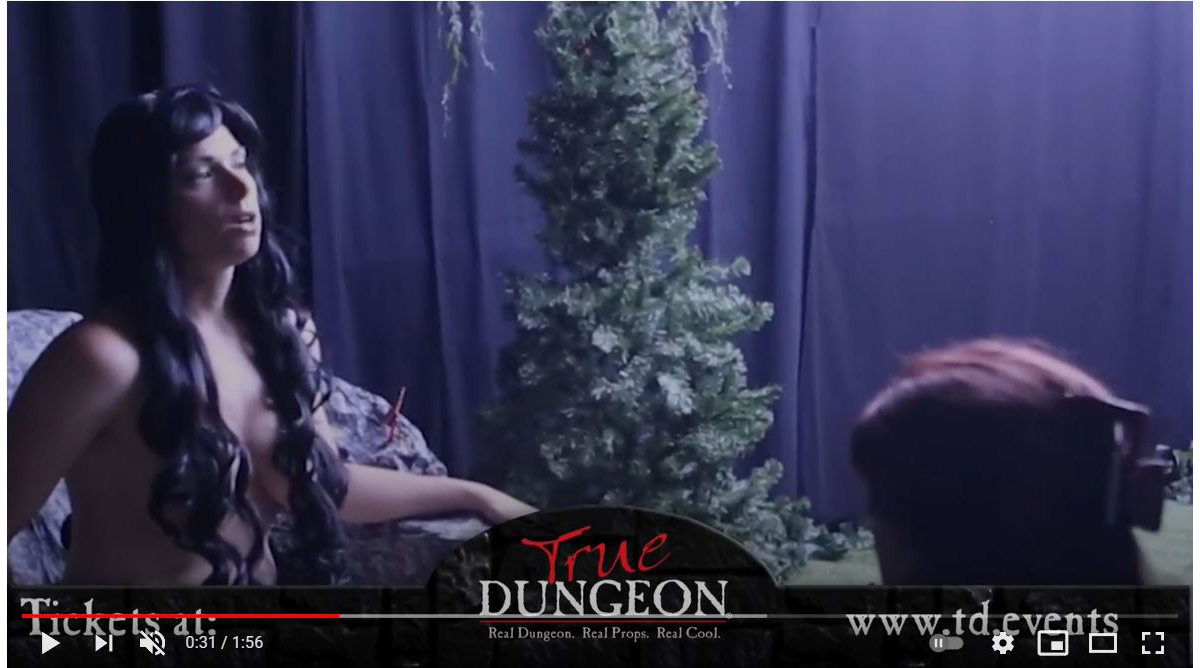 Also, check out this video produced by PAX covering a recent PAX South show HERE!
We offer tickets for one amazing adventure entitled "Felurian's Feast". One person may purchase as many tickets as they would like -- so one person can buy all the tickets for their friends. Please note that in order to use these tickets, you MUST have previously purchased a convention badge at the PAX West website. You must have a PAX West attendee badge to enter the venue. We will be checking badges before admitting players to True Dungeon. As a reminder, one person is able to buy all 10 tickets in a time slot if they wish, however ALL players must have a PAX West badge for the day they play TD.
Tickets are $78 each. This is $10 off the price at Gen Con. This includes a free pack of Treasure Tokens at the start of the event ($8), a limited-edition Participation token (see below), and at least three draws from our random treasure generator (where $1,000 tokens can be found!).